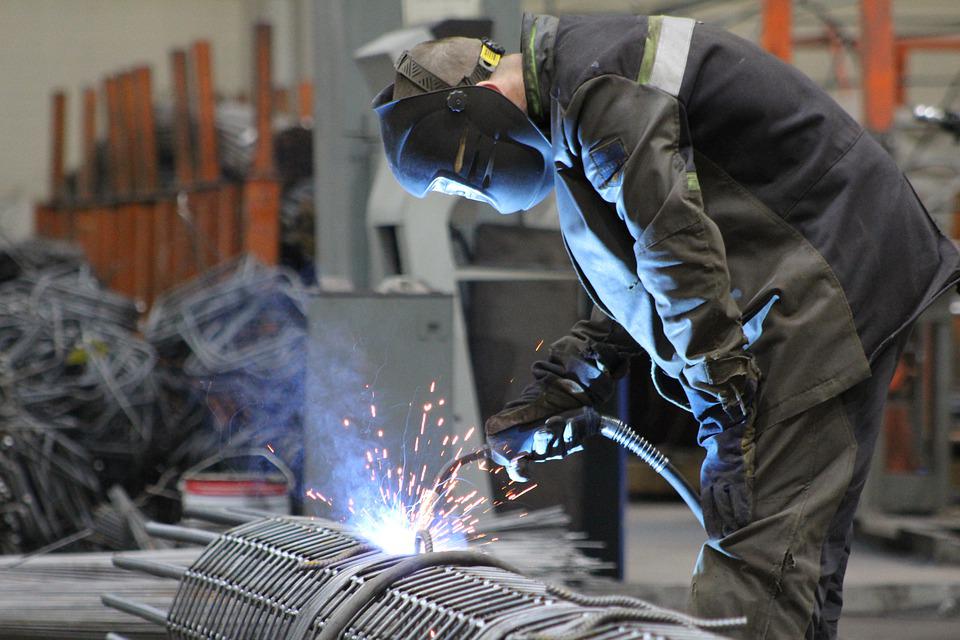 No doubt a physically challenging and enduring task, Welding is also the only accepted method globally for joining all kinds of methods. A thriving profession, the demand for welders is on the rise and it is a necessity in many industries, like automotive, aviation, construction, ship and boat building, and railroads, among others. Welding offers many career paths and depending on the effort you put in and the skills you develop overtime determines your growth. With the right educational and physical skills, welders can enjoy good salaries and travel opportunities.
Here you will find some of the most basic skills required to become a welder, along with reasons why you should consider a career in welding.
Essential Skills Required to Become a Welder
With the right skills and competencies, you can be a right fit for the welding industry and enjoy a successful career. Below are some of the most important skills required for this role.
Attention to Detail: Welding is a job of precision and perfection. It not just means doing the job accurately but also paying attention to the minor details. This includes checking for welding flaws, catching bubbles, and cleaning grease and corrosion.
Hand-Eye Coordination/Steady Hands: Requiring a lot of focus, welders must have solid hand-eye coordination. Some of these skills are mastered with a lot of practice and experience, but learning how to hold tools steadily and developing a fluid style is extremely important.
Physical Strength: Welders often have to endure tough working conditions, performing tasks in undesirable places, and handling heavy welding equipment. Both physical and mental endurance are integral requirements to become a welder.
Mathematical Skills: If you have always struggled with mathematics, especially geometry, then the welding profession is not for you. Solid math skills are needed to become a welder as the job requires reading blueprints, calculating dimensions, applying mathematical concepts, and understanding 2D and 3D diagrams.
Teamwork & Communication: While some situations require welders to work alone, most of the time they have to work in groups. It is important to be a team player and develop effective communication with the co-workers.
Building these skills will help you become a better welder and more appealing as a candidate for any welding job.
Why Should You Become a Welder
Welding is an important industry with more than 50% products and goods required to be welded. Here are 10 reasons why welding would make a wise career choice.
1-Ease of Entering the Industry
Despite being a skilled profession, it is relatively easier to enter the field and start working as a welder. Anyone with a high school diploma can pursue the career, provided they have taken mathematics and related subjects. Upon graduation, students can either opt for two years' Associate of Science in Welding Technology degree or go for specialized certifications that can take from six months to two years. Most certifications come with training opportunities, preparing aspiring welders for the professional industry.
2-Job Security
As already established, welding is an in-demand profession with up to 50% products requiring the services. Welders can work in a variety of industries be it aerospace, railroads, manufacturing, ships and boats building, construction, and military welders, among others. The U.S. Bureau of Labor Statistics has projected an 8% growth of welders, cutters, solderers, and brazers between 2020-2030. It has also projected annual job openings for the same years to be around 34,100.
3-Better Salary and Opportunities
Once you start working as a welder, your growing experience will work in your favor and result in higher salaries. The job pays quite well and there are certain positions that provide the opportunity to earn even more. Higher level certifications and training also ensure a high rate of pay. According to the U.S. Bureau of Labor Statistics, the average mean salary for a welder for the year 2021 was $48,290. Below is the breakdown of the top paying industries according to the 2021 statistics.
| | |
| --- | --- |
| Electric Power Generation, Transmission and Distribution | $92,130 |
| Natural Gas Distribution | $88,940 |
| Pipeline Transportation of Crude Oil | $87,900 |
Source: U.S. Bureau of Labor Statistics (2021)
4-Work Diversity
If you are a creative person and like building things, then welding is the perfect profession for you. Welders get to be involved in different projects that include general construction, amusement parks, energy sector, and automotive. A fun career, welding can never get boring as each task is unique and has its own requirements.
5-Equal Opportunities
Despite the nature of the job, welding is an equal opportunity profession for both men and women. While the male/female ratio doesn't match at the moment, more and more females are considering welding as a profession. Many welding programs have been introduced that cater to women only, making the craft accessible and flexible. More women are getting into the field owing to the lucrative career options and health benefits that are being provided by companies.
6-Travelling Opportunities
Believe it or not, welding can take you to different places. Many welding jobs require workers to travel to various destinations, both nationally and internationally. This allows welders to work in different working conditions, gain more experience, and also find exposure. Be it an independent welder or employed by a company, welders can take up projects in foreign countries that often pay more than domestic assignments.
7-Flexibility to Work Independently
Welders can work in their own or in an organization, the choice is completely theirs. With the right certifications and a good portfolio, welders can find work contracts in manufacturing, construction, and automotive industries. Many welders start their own business with the freedom to regulate their own hours and the amount of work they want to take on. Welding can also be taken up as a side job, limiting hours and earning some extra money along the way.
8-Specialization Options
No matter what your preference, welding as a profession is vast and there are many career options out there. Those who have an interest in space and rockets can go for specialized certification as aerospace welders. If you are tech-savvy and get excited about latest technologies, then there is robotics welding. There are different types of welding jobs, ranging from TIG welder and welder instructor to nuclear welder and underwater welder, to welding engineer and NASCAR/automotive racing.
9-Learning Growth and Satisfaction
Welding job is rewarding, not just in monetary terms but also in personal development. An ever-evolving field, it sees many advancements which is why welders need to be up-to-date with their skills. In layman terms, welders are creators and those who are really passionate about their work take great pride in their creations. Everyday, welders use their skills to create brilliant structures and develop magnificent landmarks. With a huge role to play in the construction industry, welders can have their name on projects that can impact the country's future.
10-Growing Demand in the Field
Last but not the least, welders are in great demand and no matter what the economic situation, they are not going anywhere. Providing necessary services to various industries, welding guarantees stable employment. With 8% growth rate projected between 2020 and 2030 for welders, the number is expected to grow and varies according to different states. For the potential welders, below are the states that have the highest employment level for welders as per U.S. Bureau of Labor Statistics 2021.
| | |
| --- | --- |
| State | Employment  |
| Texas | 46,580 |
| California | 30,080 |
| Ohio | 17,710 |
| Pennsylvania | 17,320 |
| Wisconsin | 16,570 |
Source: U.S. Bureau of Labor Statistics (2021)
If you want to work in an environment with ample opportunities and jobs that are rewarding and stimulating, then the welding industry is your best bet. Start your research now and set your career path.
You May Also Like
5 Best Welding Schools in Washington
Top 5 Welding Schools In North Carolina
Top 5 Welding Schools In Georgia
5 Best Welding Schools in Virginia
How to Become a Welder Inspector
How to Become a Welder in Illinois
5 Best Welding Helmets for Sensitive Eyes
5 Pros and Cons of a Career in the Welding Industry