Featured Programs and Schools
Highest Paying Welding Jobs
Welders are responsible for fusing together or breaking apart metal structures on boats, bridges, roads and homes, etc. They work in the manufacturing industry, as well as in repair and maintenance workshops. Most welders, cutters, brazers, and solderers work full time and may also have to put in over time. The demand for welders is high since the need for construction is growing faster than ever.
If you have received the training required to become a welder, you will also be able to work in other fields that require a similar skill set. You could work as an: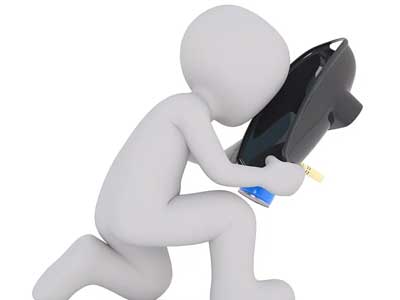 Assembler or fabricator
Boilermaker
Industrial machinery mechanics, machinery maintenance workers, and millwrights
Jewelers, and precious stone, and metal workers
Machinists, and tool, and die makers
Metal and plastic machine workers
Sheet metal workers
Welding Training
Welding Jobs are difficult in the sense that welders are prone to accidents on job sites. They are often required to wear safety equipment, protective gloves, safety shoes, masks, and goggles. This is why welder training is important. The first step to becoming a welder is getting a high school diploma. You should ideally be taking courses in mathematics, physics and chemistry in your high school years if you are planning to be a welder.
In addition to this, you should also take additional courses on blueprint reading, shop mathematics, and metallurgy. Many welding schools and vocational training centers offer certificate courses in welding. These courses range from fundamental ones to specialized ones on arc welding etc. You could also get a certificate to become a welding instructor. You should be able to find welding certification test locations around you through a simple internet search.
Trainee Welder
As a trainee welder, you will be expected to apply the welding process, taught to you, to join, repair, surface, and fabricate parts using weldable materials. You should also be able to read and understand blueprints and schematics, have some technical knowledge, work in a team, follow all safety rules and regulations, as well as be a part of safety initiatives.
How Much Do Welders Make?
According to the U.S Bureau of Labor Statistics, welders, brazers, cutters, and solderers make a median average wage of $41,380 per year and $19.89 per hour. The typical entry-level requirement to work in this field is a high school diploma. You may also have to undergo some moderate on the job training. The jobs available in this industry in 2016 were 404,800 and these opportunities are expected to grow by 6% in the decade between 2016 and 2026. This will add a total of 22,500 jobs in the industry.
You May Also Like
Welder Career in the US
Welding Training
How Much Do Welders Make