Featured Programs and Schools
What Is A Welder's Salary?
According to the U.S Bureau of Labor Statistics, welders, cutters, brazers, and solderers made an annual median wage of $41,380 and a median hourly wage of $19.89 as of May 2018. The typical entry level education required to start working within this industry is a high school diploma, although you may be expected to undergo on the job training. The number of jobs in this category was 404,800 as of 2016. In the next decade, these job opportunities are expected to grow by 6%. This will cause an addition of 22,500 new jobs.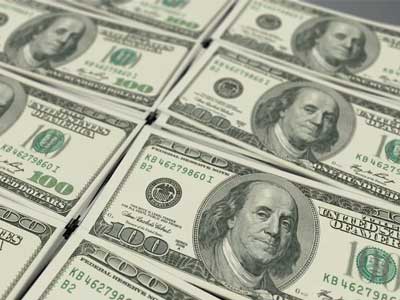 Certified Welding Inspector Salary
With welders, cutters, brazers, and solderers making a median annual wage of $41,380 per year, it can be deduced that Certified Welding Inspectors would have a relatively higher salary that this. This is mainly due to the seniority of the position.
Certified Welding Instructor Jobs
Certified welding instructors are responsible for passing on the trade to aspiring welders. They are usually found working at community colleges and vocational and training schools in teaching roles. Their responsibilities include teaching classes through instructional videos, books and practical work.
Welding Instructor Job Description
In the beginning, welding instructors may be expected to teach soldering and brazing work but later on, they also have to teach more difficult skills like arc welding and metal fabrication. In addition to teaching, schools may also require certified welding instructors to recruit new students and attend any conferences or seminars on welding. Instructors are also expected to keep up to date with the newest welding techniques by continuing their education about the field.
Welding Apprenticeship Vacancies
Welding apprenticeship programs are a long commitment but will train you exceptionally well. An apprenticeship can last up to 5 years and can include a combination of traditional classroom style learning as well as practical work. You should be able to find welding apprenticeship vacancies near your location. An apprenticeship will include 2,000 hours of paid training as well as 144 classroom hours every year. Depending on where you go, you may be trained by a journeyman welder or a master welder.
Becoming a Welder at 30
There is no age restriction to becoming a welder. If you want to become a welder at 30, you can easily do so. The only requirements you will have to meet are the same as those that workers of other ages have to meet. You must have a high school diploma or GED.
In addition to this, you must make sure that you have the physical strength and stamina to carry heavy metal objects, fuse them together, and break them apart when needed. You must also have great spatial orientation skills so you can understand 2-D diagrams and envision them as real life structures.
You May Also Like
Welding Jobs
Welder Career in the US
Welding Certificate Program
10 Reasons Why You Should Become a Welder
5 Best Welding Helmets for Sensitive Eyes
Welder Salary in the US